Links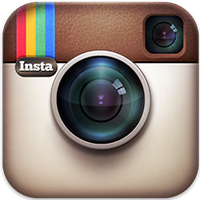 cmap
International Women of the Mountains Conferences
Celebrating 10 years of Promoting Sustainable Mountain Development
Utah Valley University (UVU) and the Kyrgyz National Centre for Development of Mountain Regions have established, with the support from the Mountain Partnership in Rome Italy, a conference Women of the Mountains to address issues critical to women and children of the mountainous nations. These nations are often impoverished and underdeveloped; their women and children suffer disproportionately from the existing conditions.
In addition to providing forum to promote gender agenda both in the Rocky Mountains and globally, three Women of the Mountains conferences, hosted since 2007, helped to advocate sustainable mountain agenda in general and raise awareness about urgent needs and challenges faced by mountain communities both in the region and globally.
The Orem Declaration of Mountain Women, final document of the first Women of the Mountains conference hosted in Orem, UT in 2007 serves for us as a vehicle for implementations different aspects of SMD and gender agenda both in the region and globally (see: LINK).
Conference contribution to the promotion of Gender and Sustainable Mountain Development agendas was recognized in the number of documents of the United Nations (see: 2007 Report, p.12. 2009 Report, p.44. 2012 Report. 2013 Report, p.29)
This website is a repository of the conferences and other related events for Women of the Mountains and our partner site the Utah International Mountain Forum.
Our next event: Commision on the Status of Women 2021 (CSW 65)

News and Events
2021 - UVU at Presentation of Venezuelan Exodus Movie
2021 - UVU Rotaractors participate at induction of Orem Rotary new leadership  
2021 - Summerfest Orem Rotary Pancake Breakfast
2021 - Service Project in Orem
2021 - Earth Day Celebrations
2021 - Samuel Elzinga My My Time at Utah Valley University A Retrospective
2021 - Commission on the Status of Women 65
2021 - Cody Conklin: My Contribution to the CSW65 Conference
2021 - Jeff Hibbard: My Contribution to the CSW65 Conference
2021 - Liam Dowling: My Contribution to the CSW65 Conference
2021 - Yana Andersen: UVU Rotaract Contributes to a Parallel Event at CSW65
2021 - Samuel Elzinga: My Reflections About CSW65
2021 - Abdulrahman Alghanmi: Saudi Arabian Student Contribution to the CSW65
2021 - Byan Alghanmi: My Participation at the CSW65
2021 - Keeping Congressman Curtis informed about UIMF Civil Engagement At Local Town Hall
2021 - Representing UIMF at the Event Hosted by ICIMOD
2021 International Women's Day
Additional Resources